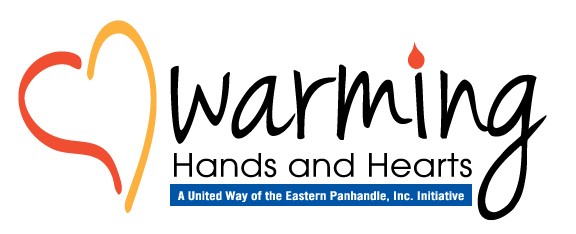 Families struggling to pay bills often need to make tough choices on what to prioritize related to food, needed medications, reliable transportation, and housing costs like rent and utilities.
United Way of the Eastern Panhandle's Warming Hands and Hearts Initiative aims to encourage donations to assist families in paying their heating bills during the winter months. The fundraising drive will run through April 30.
The Initiative is sponsored by Roach Energy and ROCS Convenience Stores. During the 3-month fundraising period, ROCS Convenience Stores will offer a "One-Cent Wednesday" promotion where each ROCS location in West Virginia will donate one cent per gallon of gasoline sold. Roach Energy will also contribute one cent per gallon of oil or propane that their customers purchase when requesting a delivery from their Warming Hands and Hearts truck. 
Applications for heating assistance through Warming Hands and Hearts are screened by the Department of Health and Human Resources (DHHR) and the Regional Resource Connection (RRC).  The RRC is a partnership between DHHR, Telamon and United Way of the Eastern Panhandle to coordinate efforts to provide households with assistance when federal or state aid is not available or is insufficient to fully meet needs.  
With the coordinated efforts of the RRC, Warming Hands and Hearts goes beyond financial assistance by providing a case manager who contacts the utility company on behalf of the client. Negotiated payment arrangements and financial management information are also provided. 
To donate to the Warming Hands and Hearts Initiative, mail checks payable to United Way of the Eastern Panhandle to 24 District Way, Suite 201, Martinsburg, WV 25404, or donate online by clicking "Donate Now" at the top or bottom of this page.